Regular price
Sale price
€19,00 EUR
Unit price
per
Sale
Sold out
Share
Limited edition postcard sets for "Beyond Contemporary", reinterpreting an essential work of art history.
Title: "LOVE FOR ALL AND ALL FOR LOVE"
Artist: kedimari
Created: 2023
Available Formats: Postcard set with 10 postcards in A6

Based on the original Artwork: Birth of Venus by Sandro Botticelli (1485)
View full details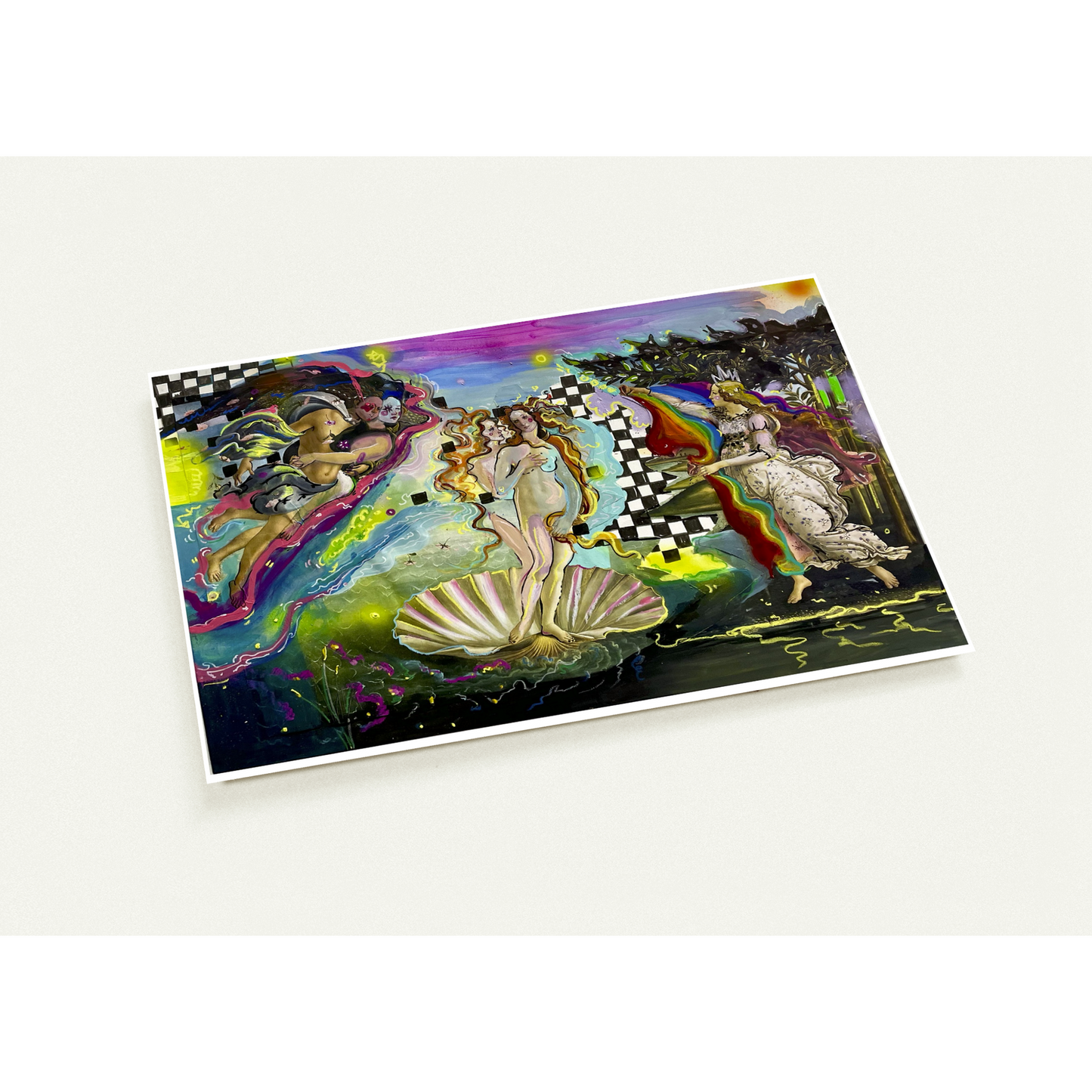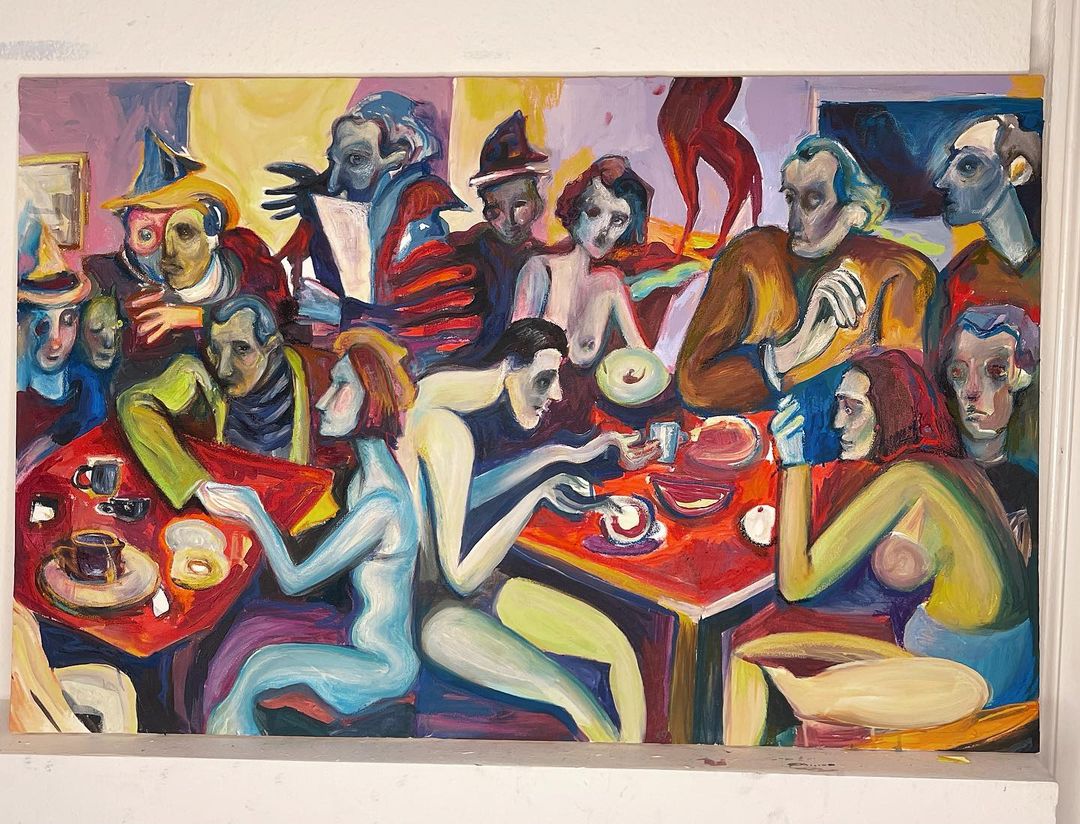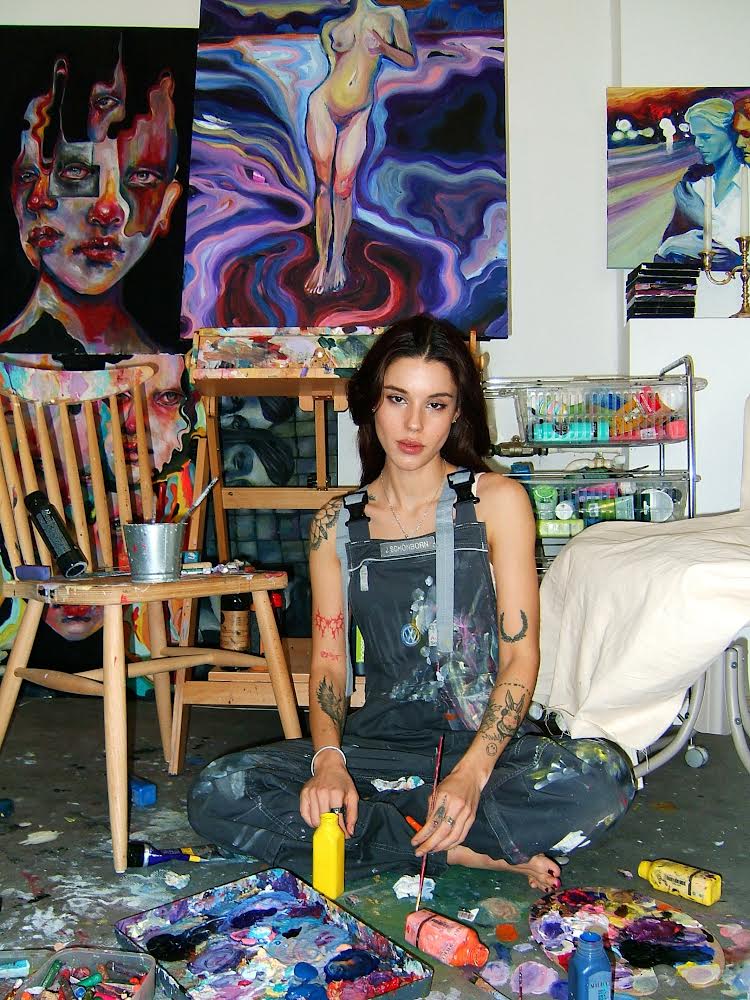 Melisa Maria Tatar is a contemporary artist from Romania, born in 1996, whose work is heavily influenced by Expressionism, as well as her Transylvanian roots. She began her art education at Ploeşti Şcoala Populară De Artă, studying violin and painting, and later received training in oil painting and technical drawing at Istanbul Art Workshop.Maria's work is deeply introspective, using raw paintbrush strokes and bold lines to explore her inner world and capture the chaos of human emotion. Her symbolic imagery evokes primitive and dark forces, including human misery, fear, ego, and sexual strife, resulting in striking and thought-provoking pieces.
ABOUT THE ARTWORK
An evocative representation of boundless affection between two ethereal figures, transcending limitations. This painting symbolizes the endless freedom found in love and art.
ABOUT THE EXHIBITION
These Art prints are part of the exhibition "BEYOND CONTEMPORARY" where 10 contemporary artists reinterpret essential pieces of art history to blur the lines of art epochs and challenge the borders of what is considered "contemporary".  Exhibition curated by: Jojo Caramelle for praise studio

The Exhibition is on display until 07.07 in Berlin Neukölln.