Regular price
Sale price
€49,00 EUR
Unit price
per
Sale
Sold out
Share
Limited edition art print for "Beyond Contemporary", reinterpreting an essential work of art history.
 
Title: "11 AM"
Artist: Bianca Kennedy
Created: 2022
Available Formats:
- A1 (59.4 cm x 84.1 cm)
- A3 (29.7 cm x 42 cm)
All Posters are printed in museum quality matte paper (250 gsm/ 110lb paper).
Based on the original Artwork: LE LIT (THE BED), Henri de Toulouse-Lautrec (1892)


View full details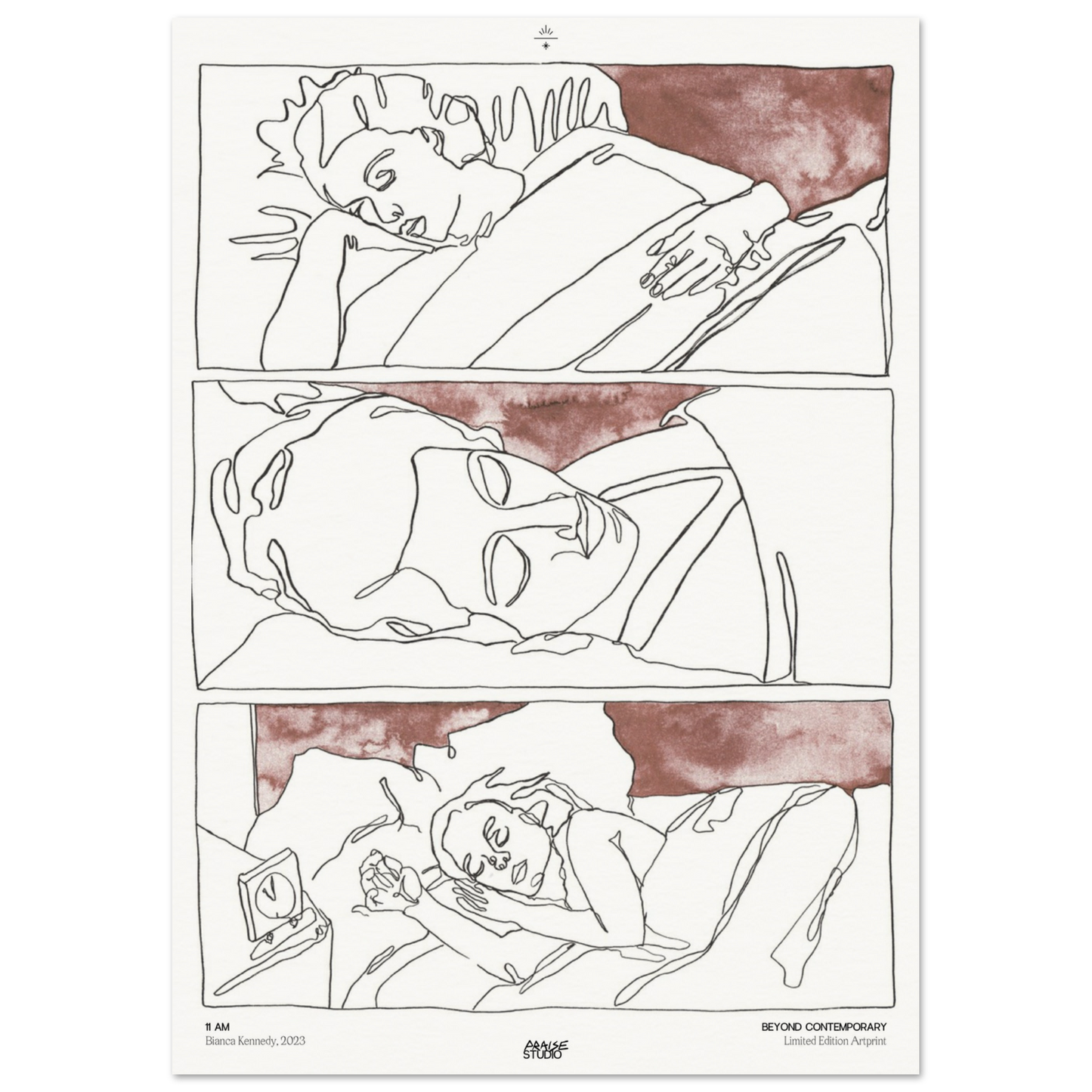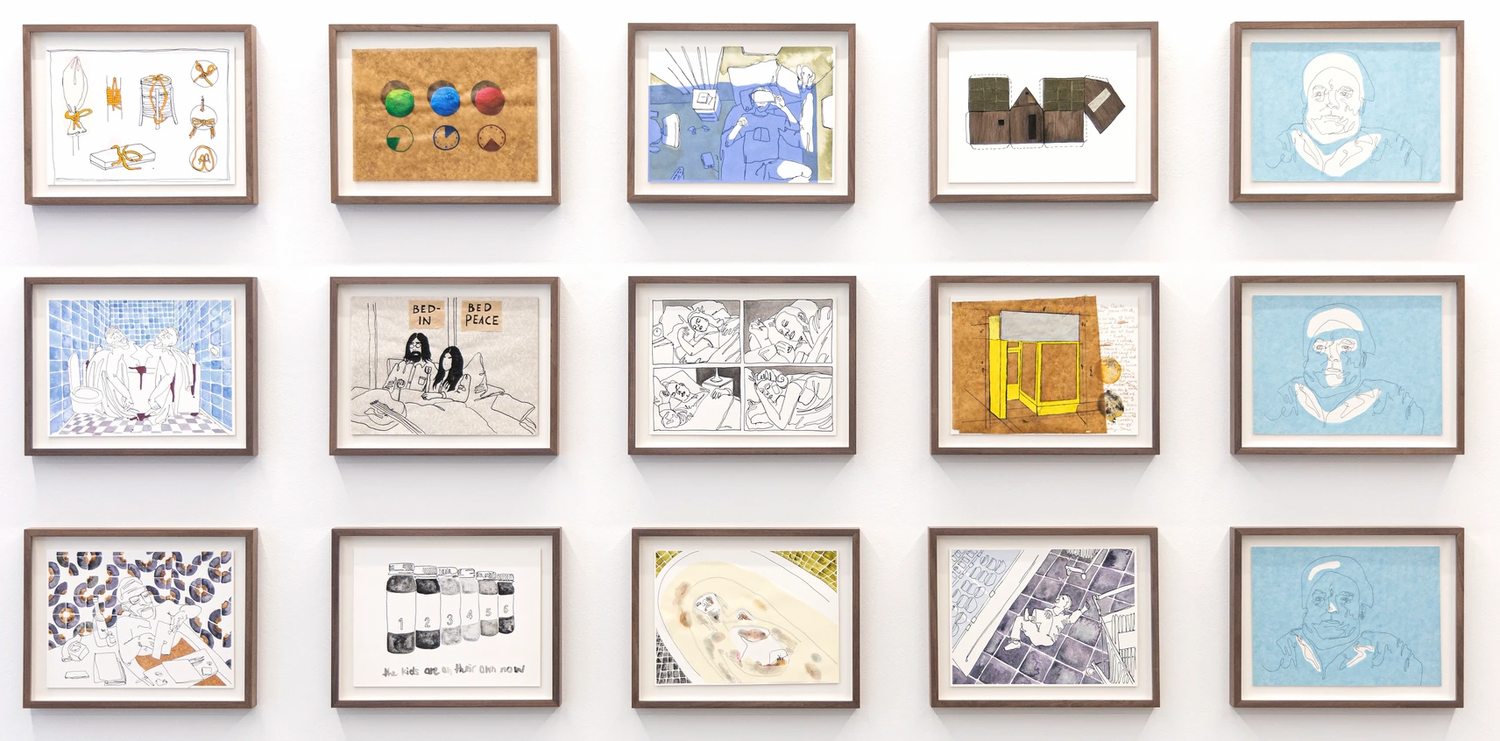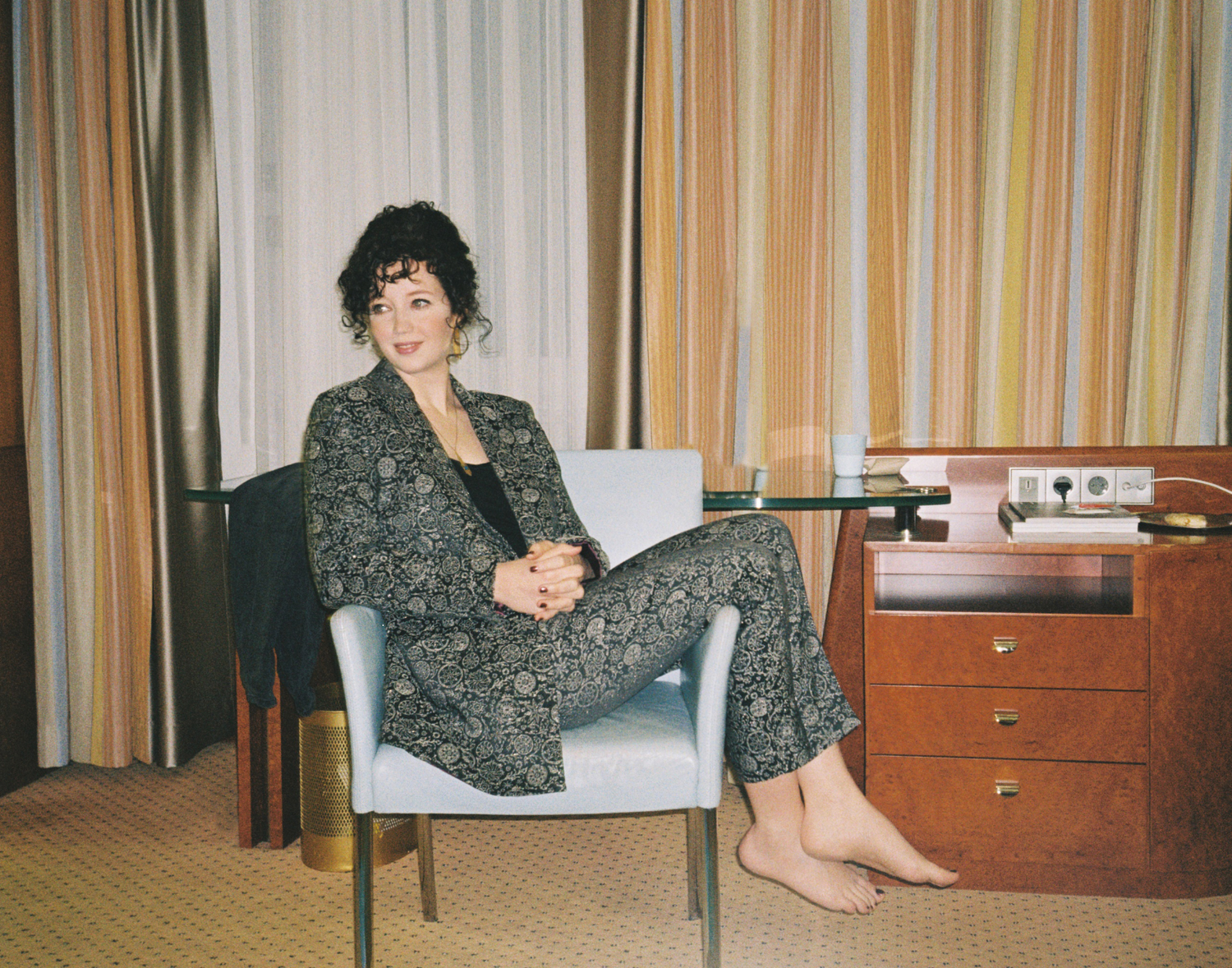 Bianca Kennedy lives and works in Berlin. Using a range of mediums, including animation, video, virtual reality, found footage, and drawing, she explores everyday relationships and routines, reflecting on human behaviour, social norms, and expectations. Kennedy has shown in museums and festivals internationally and is the winner of the LOOP Discover Award in 2018 and won the TOY Berlin Masters Award in 2019.
ABOUT THE ARTWORK
In her ongoing series, Bianca Kennedy portrays forms of personal protest from individuals who have reached their breaking point and turn their frustration inward. The legendary bed-in, initiated by Yoko Ono and John Lennon in 1969 as a peaceful protest against the Vietnam War, serves as one of the inspirations for the drawing series "Sit-in, Bath-in, Lie-in, Die-in." These drawings and risographs draw upon our cultural history and depict people who detach themselves from external pressures. From early childhood protests to Straight Edge and Hikikomori, various facets of personal defiance are explored, with Kennedy often representing objects that symbolize renunciation.
ABOUT THE EXHIBITION
These Art prints are part of the exhibition "BEYOND CONTEMPORARY" where 10 contemporary artists reinterpret essential pieces of art history to blur the lines of art epochs and challenge the borders of what is considered "contemporary".  Exhibition curated by: Jojo Caramelle for praise studio

The Exhibition is on display until 07.07 in Berlin Neukölln.